LOCKER & CHANGING ROOM INSTALLATION
LOCKER & CHANGING ROOM INSTALLATION SERVICES TO MEET CUSTOMER REQUIREMENTS
---
FSC Construction & Maintenance create bespoke locker and changing room facilities to meet customer needs and operate across the UK. Our experienced team work with you to understand your budget, colour scheme and requirements to make use of all available space. Our service includes the design and installation of new locker and changing rooms and the refurbishment of existing ones.
ONE-STOP LOCKER & CHANGING ROOM DESIGN & INSTALLATION SERVICE
FSC design and install all aspects of changing & locker room installation projects. From the initial consultation to project handover and signoff, Our team see you through every step of the installation process and keep you informed of the progress. With Computer Aided Design mockups, our team will help you envision the project and provide you with everything to ensure the final installation meets and exceeds expectations. Our service includes all plumbing and electrical works too.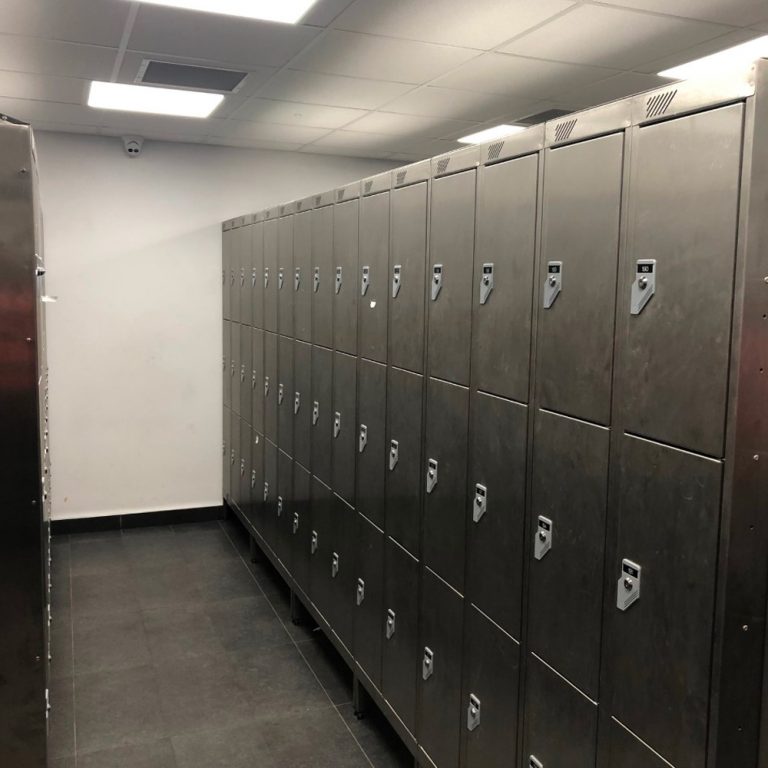 COMPLETE REFURBISHMENT SERVICES
FSC supplies and installs everything needed for a changing room refurbishment project. Whatever the scope of the project, our expert team have you covered. When it comes to the refurbishment of changing rooms, we can recommend what products would work best for your project and budget requirements. Our services include the strip-out of the existing locker room furnishings and replacing them with modern, up-to-date fixtures and fittings.
LEARN MORE
If your business is looking to enhance its locker and changing room facilities, our team is on hand to offer assistance. Contact us today for a no-obligation consultation. Why not consider one of our other staff welfare facility improvement services.
Have questions? Contact our friendly team.